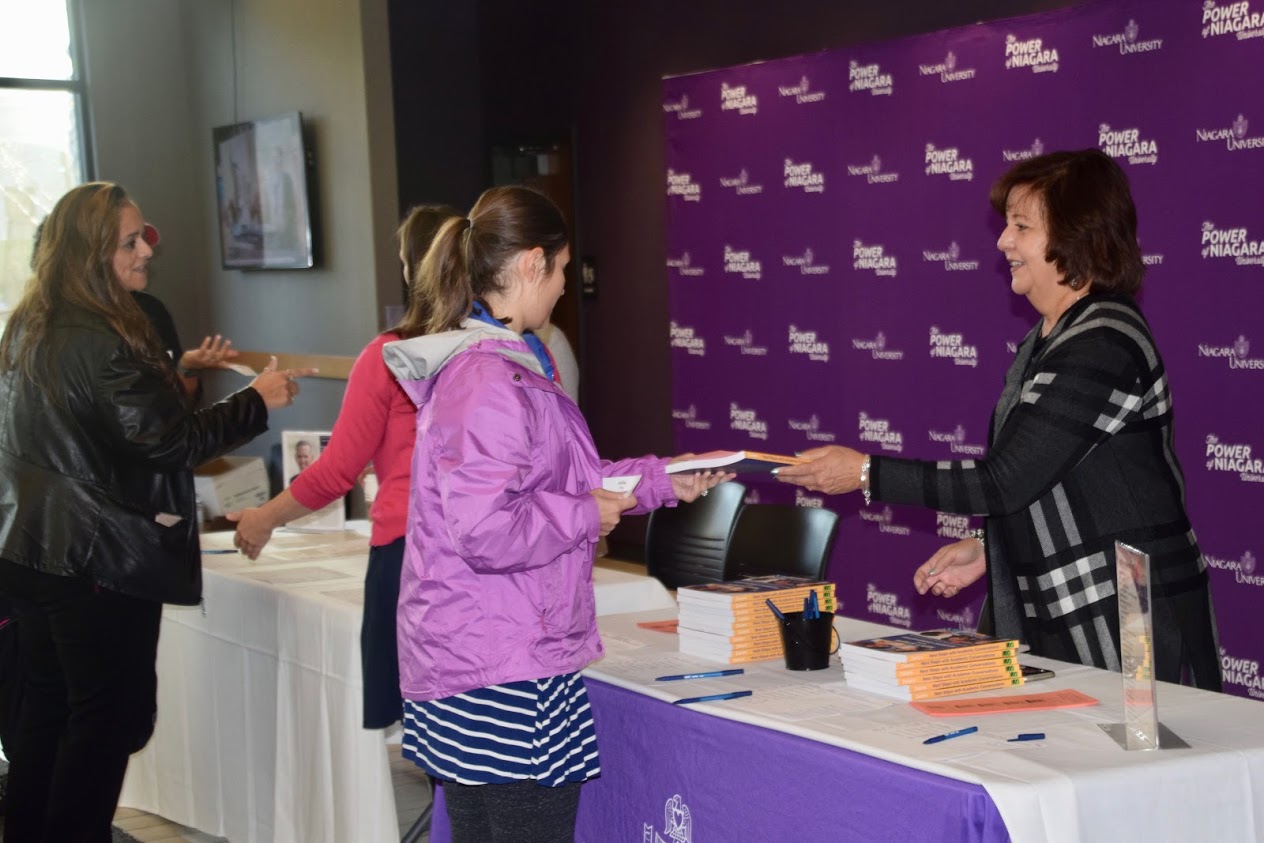 RBE-RN Staff and NYSTESOL Local Leadership Team greet participants at Registration.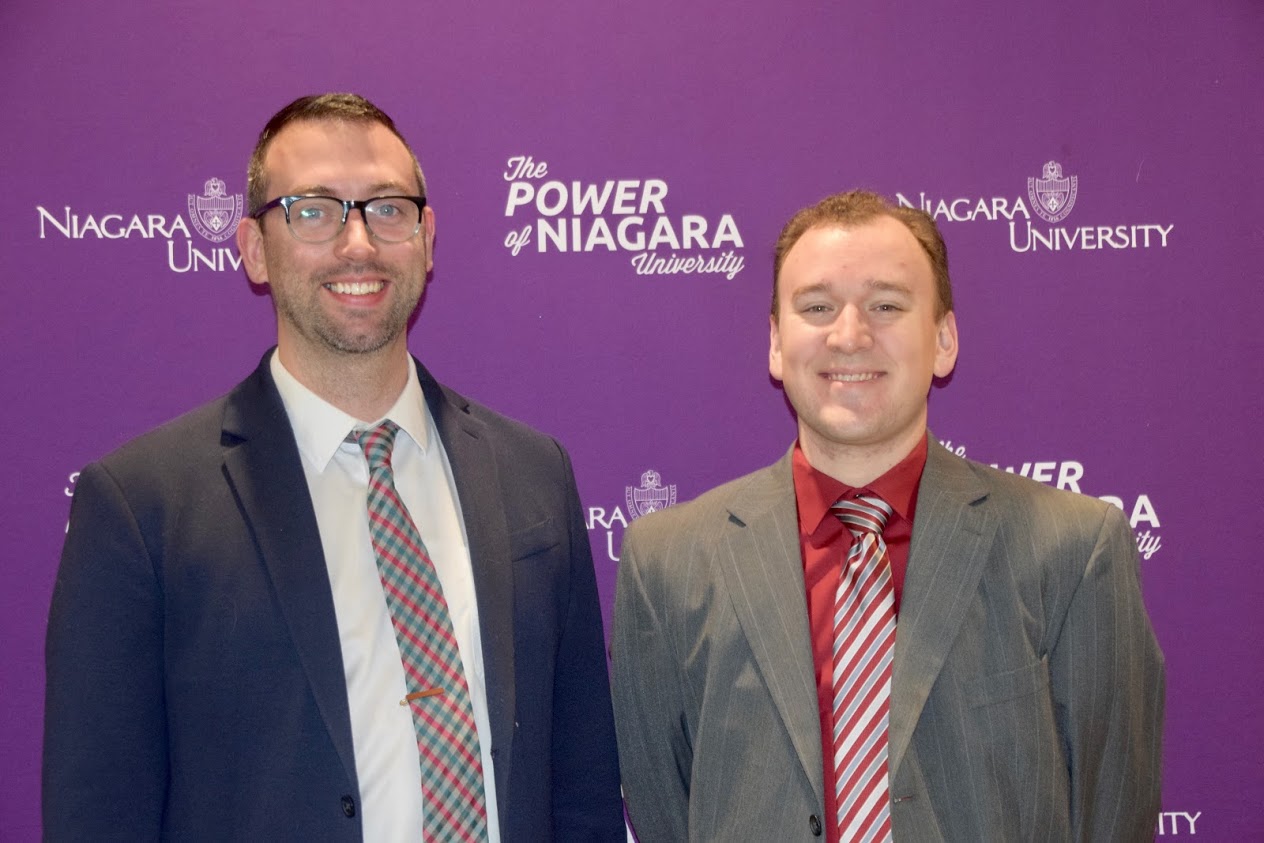 RBE-RN West Resource Specialists Michael Duffy and Travis Moore.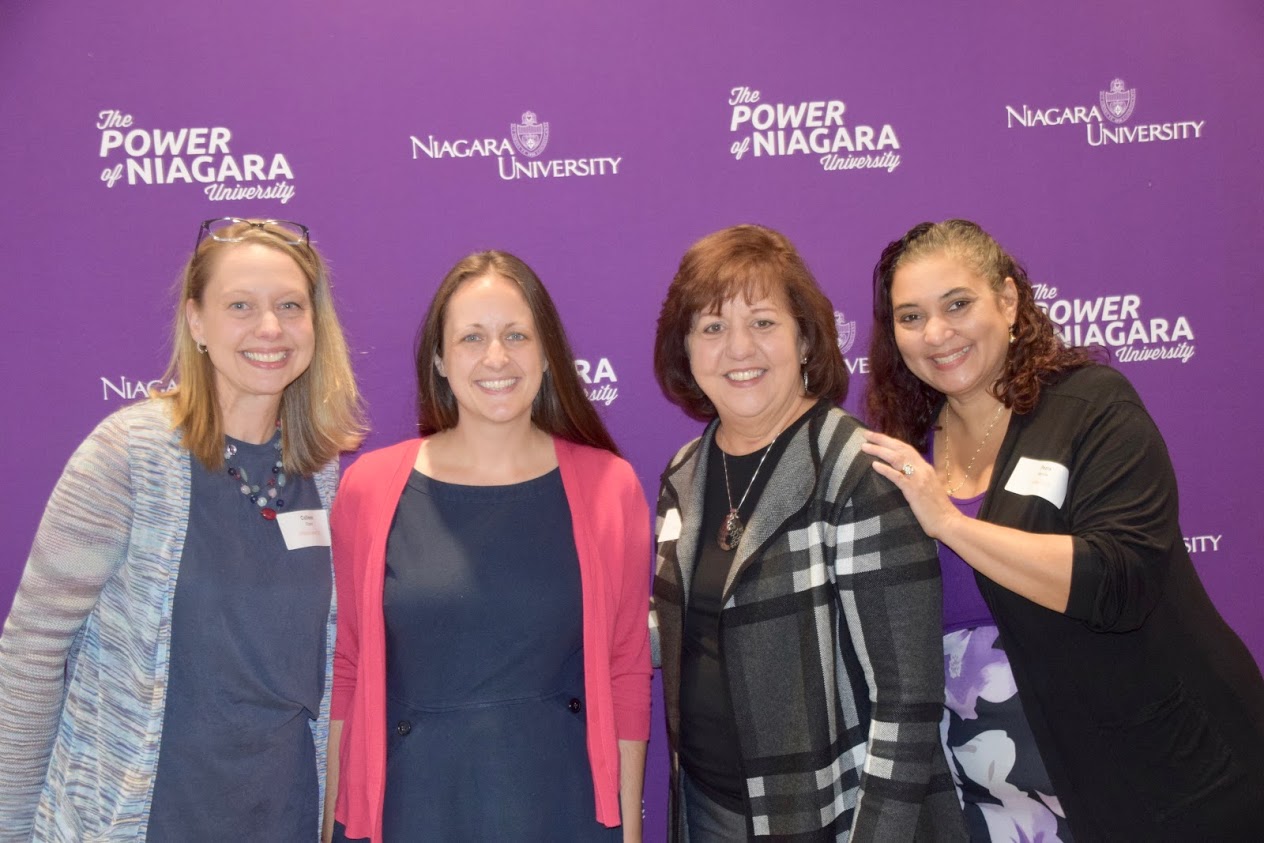 From left: Colleen Glahe (Williamsville CSD), Melissa Duquette (RBE-RN West), Dr. Tamara Alsace (RBE-RN West), Petra Mencia (Buffalo Public Schools)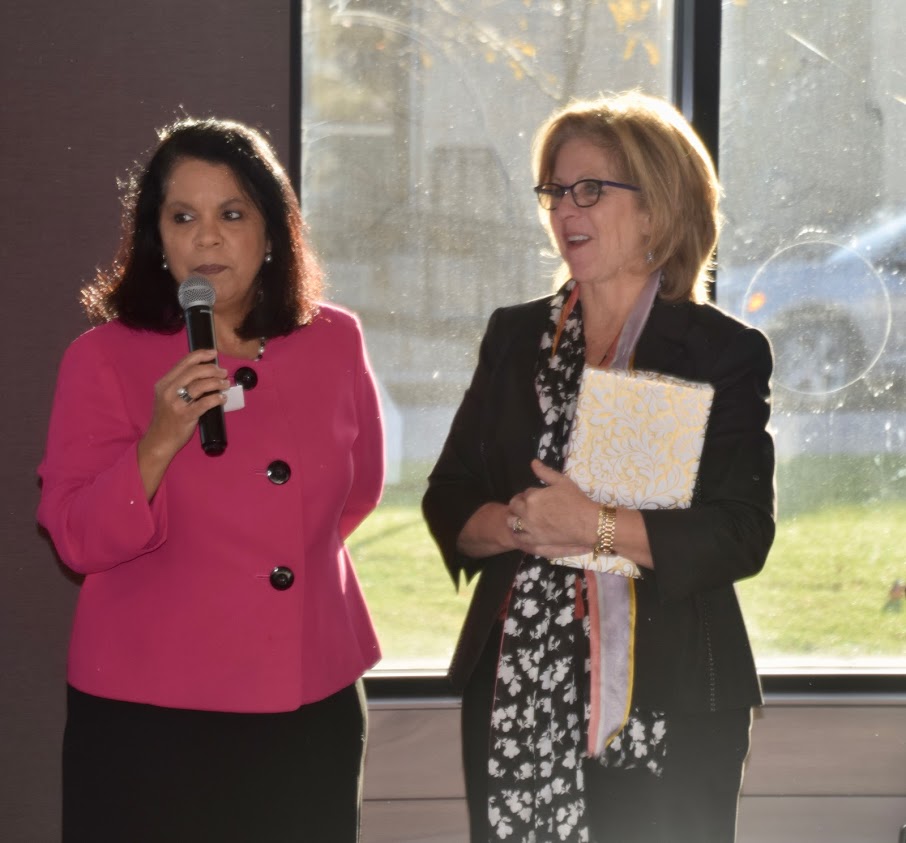 Denise Gonez-Santos, Executive Director of the RBE-RN West thanks Dr. Colley of Niagara University for her ongoing support in the work to support ELL education.
Alicia Baez-Barinas, Director of Bilingual Education for Buffalo Public Schools, addresses the audience as the President of the NYS Association for Bilingual Education.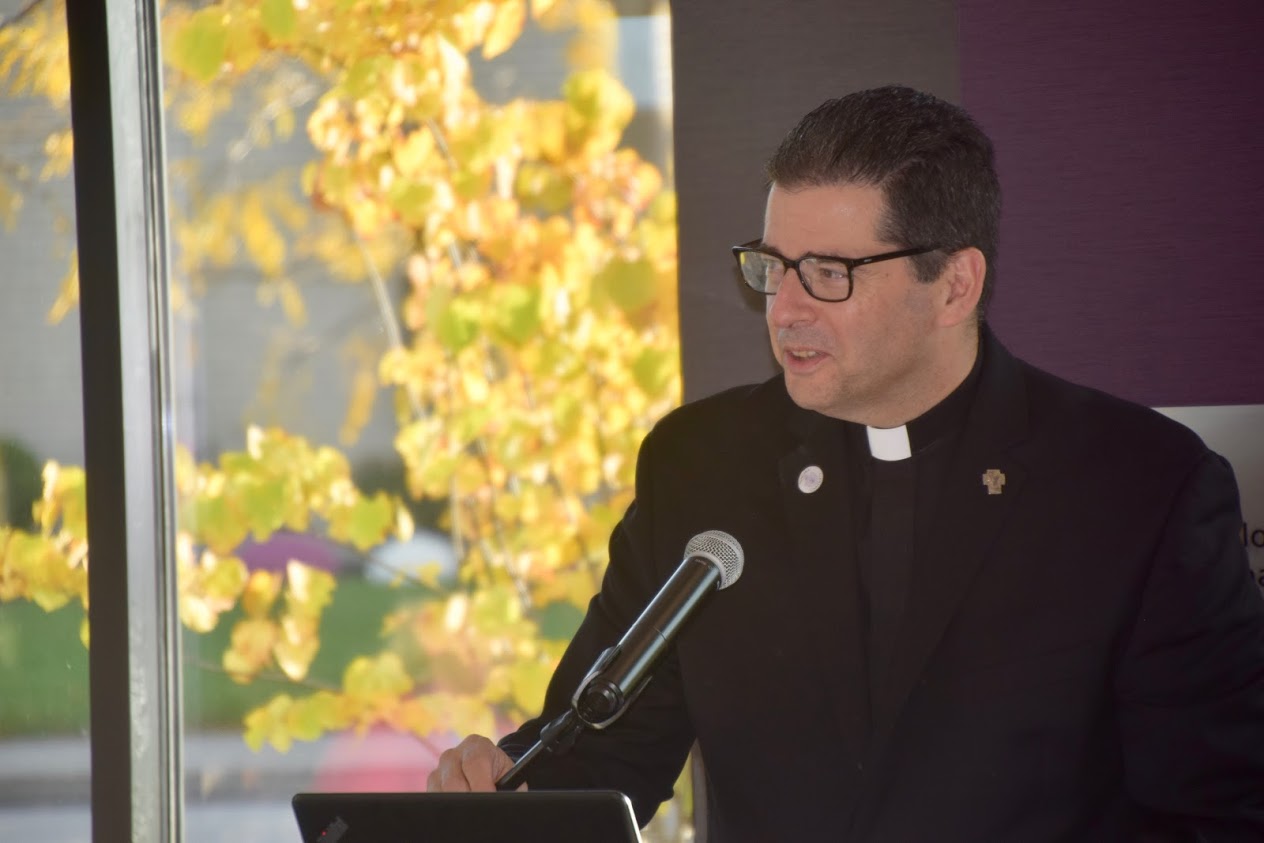 Father Maher, President of Niagara University, greets the audience.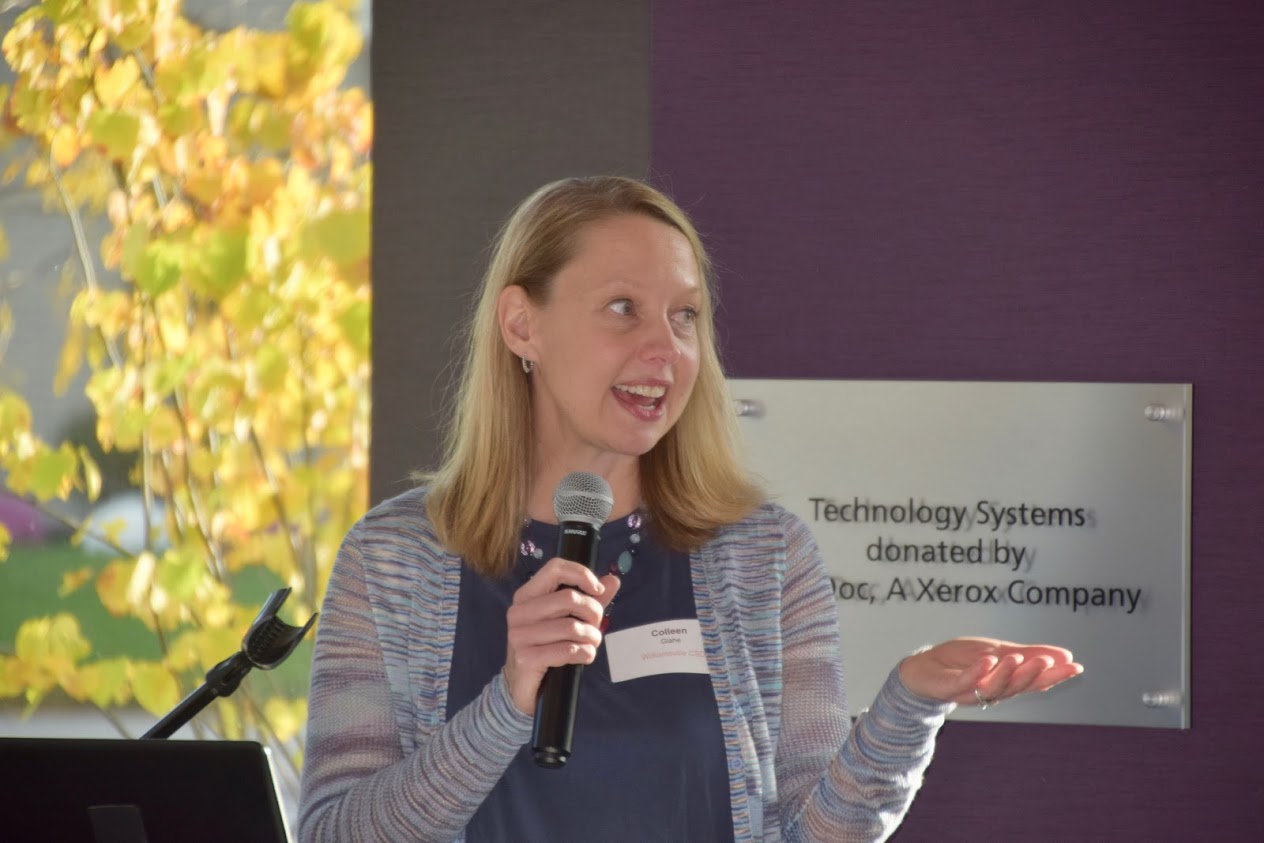 Colleen Glahe of Williamsville CSD, introduces our featured speaker, Jeff Zwiers.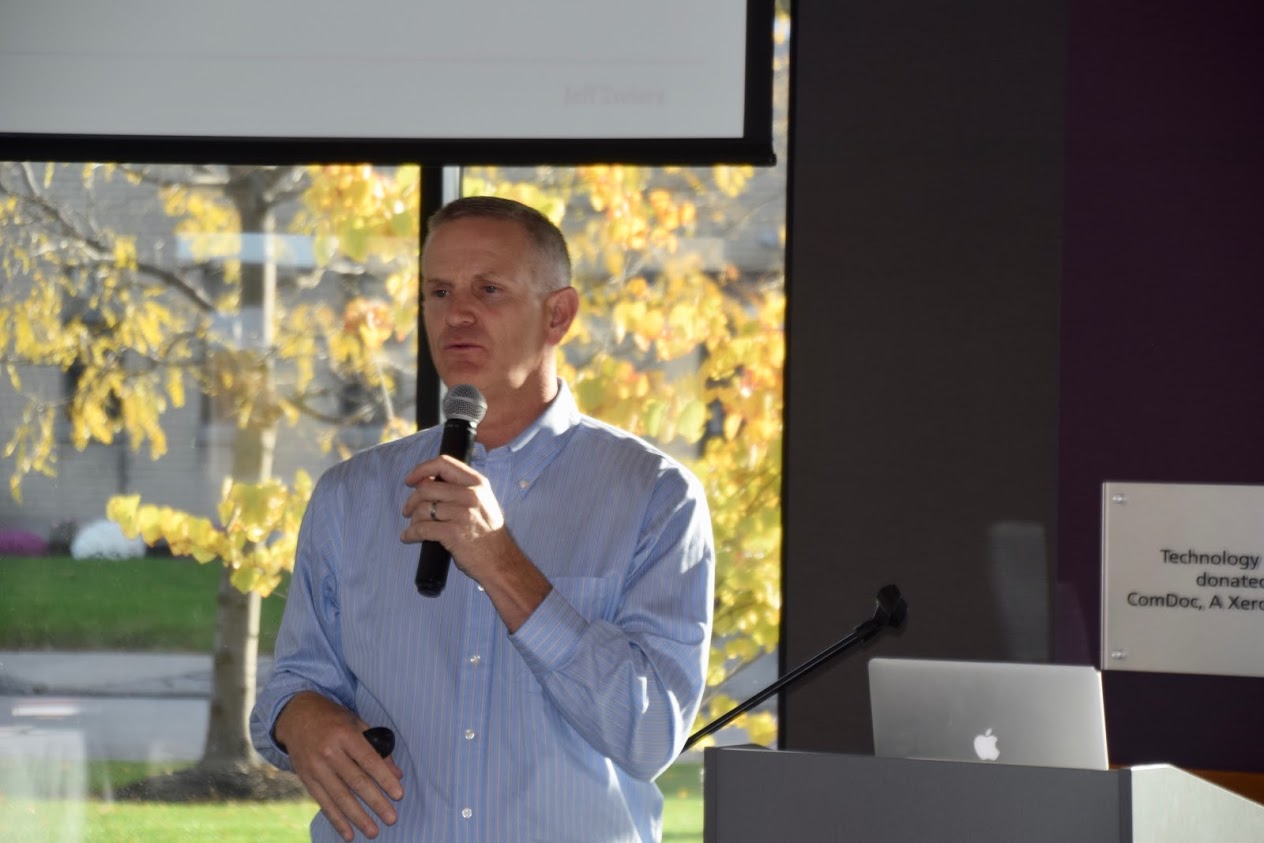 Jeff Zwiers engages the audience in a conversation of authentic communication in classrooms.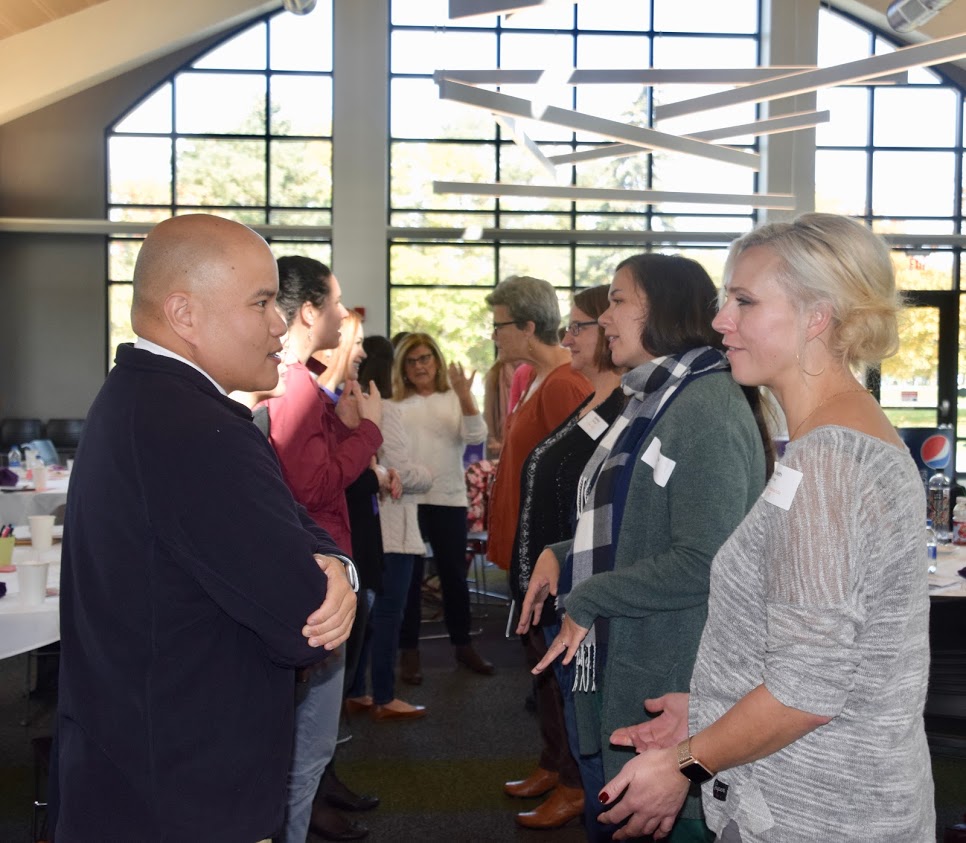 Participants actively engage in "Clear and Stronger Each Time"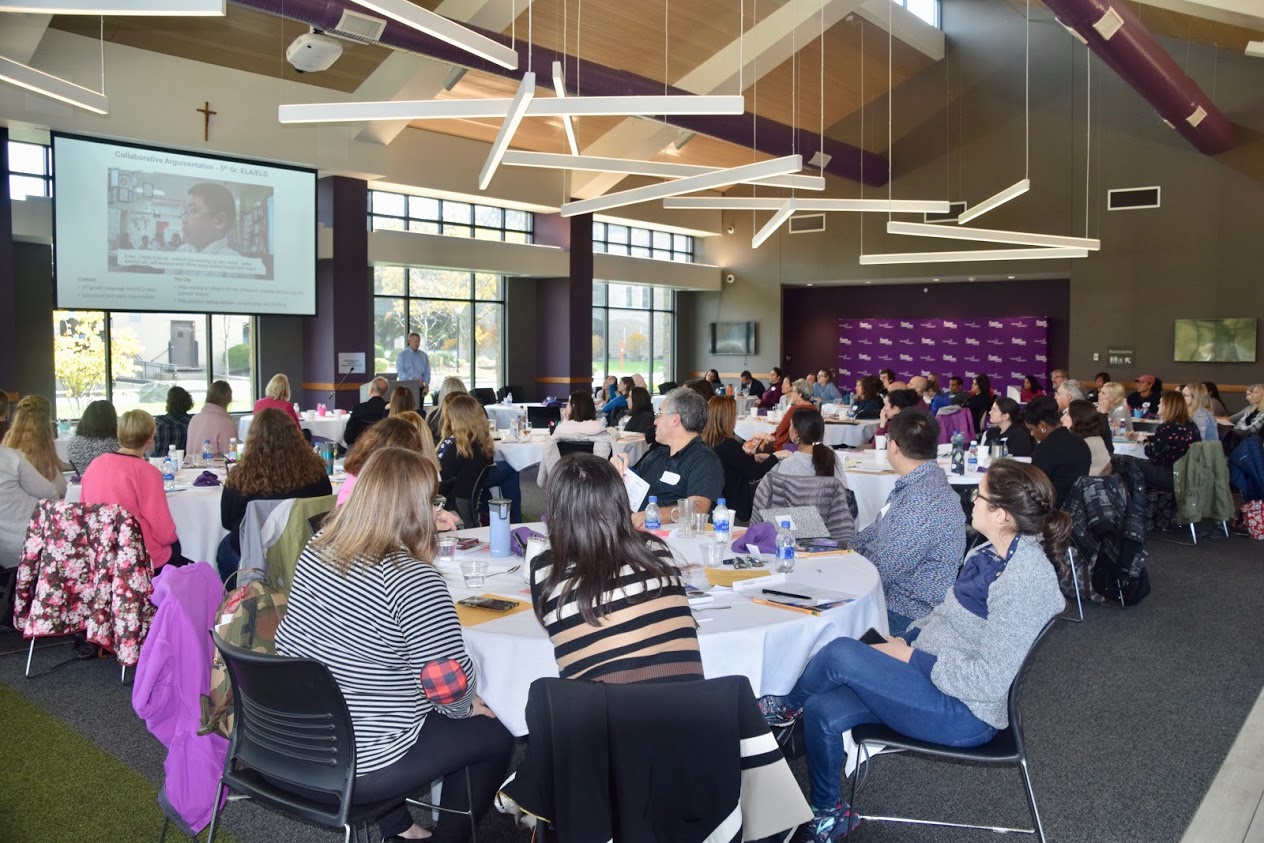 A full house at Niagara University!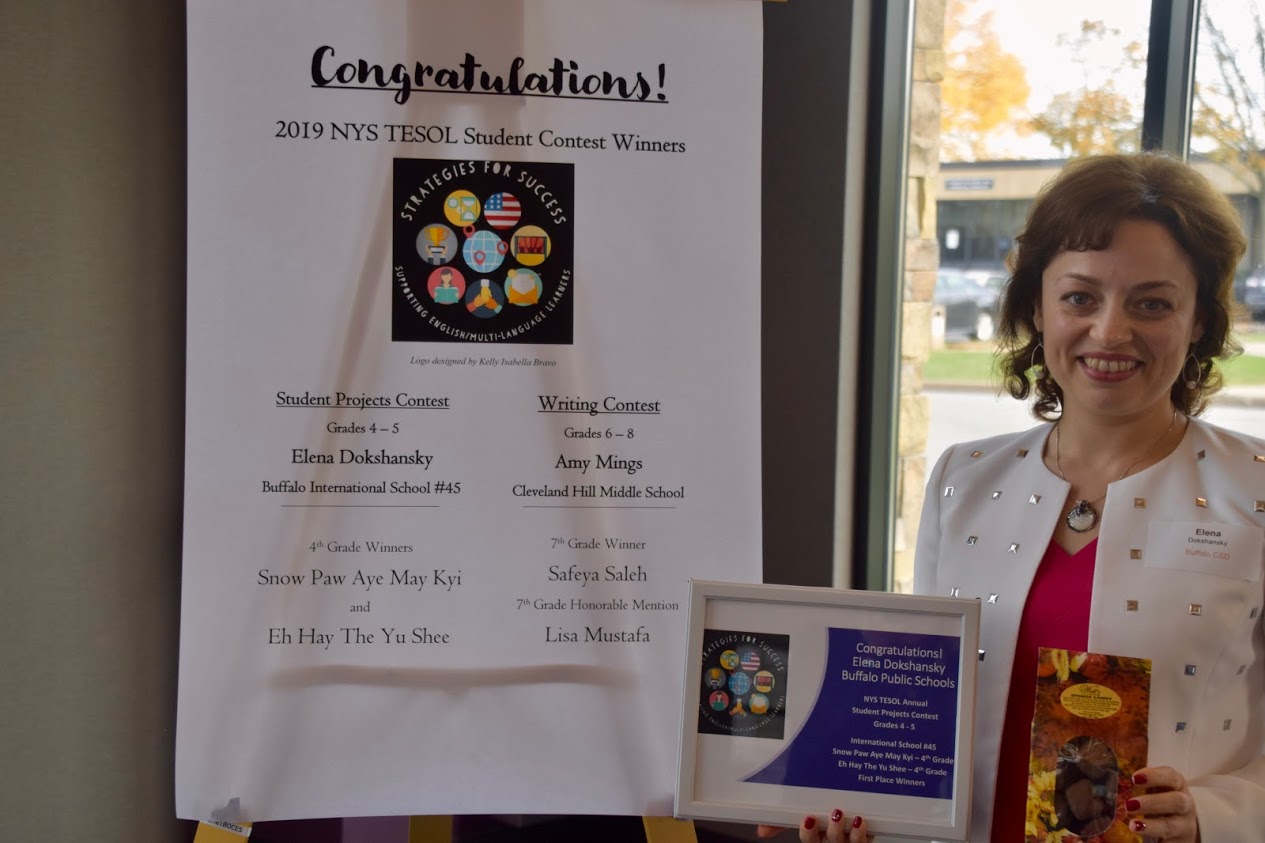 Recognizing the accomplishments of Elena Dokshansky, ENL teacher for Buffalo Public Schools, and her students who won in the 2019 NYSTESOL Student Projects Contest!